Unusually serious, a quite stressed Taylor Lautner seasoned VMA... Why so serious Taycob? could it be because you were left alone on the red carpet while Robsten found their way back stage? Or was it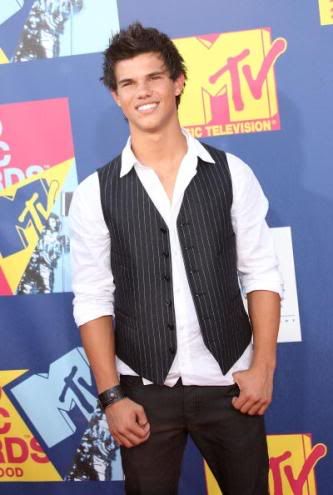 that you felt Robsten outshone you? or maybe the New Moon trailer didn't do you justice?

Last year's VMA, Taylor seemed happier and giggly, didn't he? According to this interview with Ashley Green on the red carpet, he still haven't seen the New Moon trailer, so he could simply be as curious and tense as we were and anticipating the crowd's reaction to the grand release. Uhm, what do you think?











Being Team Edward all the way doesn't mean we don't feel for any sufferer on the inside Twilight cast member. We heart you Taycob, cheer up :) -L.